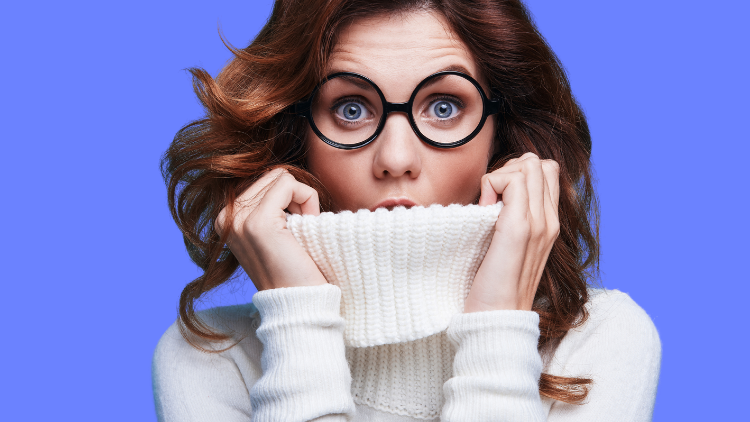 This is a question many women have asked themselves.
There is no biological test to either confirm or deny your nagging suspicion.  The most clear indicator is for women over 50.  One year since your last period?  You are probably in menopause.
For women 49 and under, or women over 50 who have had just-a-little-sneeze-of-a-period in the last year, the picture isn't quite as clear.  If you are under 50, with no period for 2 years you probably qualifiy for the Menopause Club.  One can test FSH (follical stimulating hormone) and progesterone levels;  if you fall into certain ranges you will be determined to be "likely in menopause".  
The label. However,  isn't what we are all looking for; we are looking for a reason for our noticeable biological changes and a means to address them. Here is an extended list of conditions you could be noticing:
Brain
Memory issues*
Mental Fog*
Decrease in concentration*
Moodiness*
Depression*
Skin
Hot Flashes*
Dry skin
Brittle nails
Advanced aging
Weight
Increased fat storage
Redistribution of fat (usually in abdomen)
Bladder
Sensitivity
Incontinence
UTIs due to vaginal dryness*
Vagina
Dryness*
Fragility of mucosa*
Sexual difficulties and painful sex*
Greater risk of infection due to dryness*
Pain
Sensitive cartilage
Inflammation*
Hello Again vaginal suppositories offer relief from many of these symptoms.  They are indicated with an asterik above.  There are other ways to address how you are feeling,  Some of our favorites from in and out of the cannabis space are below:
Brain
TruBrain brain food in a pouch.  Delish with diet tonic and a lime.
Slip sleep mask.  When you come out of sleep cycle, it really helps if your eyes don't pop open and you don't perceive light.  This mask is light weight, not too tight around the head, and doesn't make your eyes sweat.
Dry skin
Proof Face Serum is perfectly moisturizing for normal to dry skin, packed with antioxidants and anti-inflammatory ingredients. It includes therapeutic amounts of both THC and CBD for anti-aging, skin health, and radiance. Proof Body Oil is rich in THC & CBD, and this high-potency body serum helps soothe your muscles and body while restoring radiance to the skin. 
The Pause skincare products are designed specifically for women in midlife and address the issues that so many women face with their skin as they age.
Skin Food by Wedela is a rich plant blend formula that transforms skin to appear more luminous.
Rosebud Cuticle Salve works even better on the nail itself.
Putting oil on hair was antithetical to everything we did in our younger years.  Now, we love it.  Coconut oil does the job.  Customized hair oil is a treat.  Prose hair oil smells divine.  
Weight
Eat right, move more, drink water.  Beyond that please give yourself a break.  Sometimes a simple shift in design/style/cut can make you feel better and look fantastic.  Relaxed fit jeans not only give you more ease in all the right places, but, when styled correctly, project confidence.  Don't be a saggy, baggy mess; check out this Relaxed Fit Styling Guide.
Bladder and sex issues
Hello Again vaginal suppositories can be a lifesaver for everyday moisturization and many women also find the vagitories are enough lubrication for sex.  Other women find it is time to layer in a personal lubricant for sex.  Lavinia is GYNOMITE.  
Pain
Mary's Medicinals Muscle Freeze is a blend of full-spectrum hemp extract, mango butter, and menthol.
Papa and Barkley Pain Patch delivers up to 12 hours of deep transdermal relief for deep acute pain.
Decrease inflammation with parsley water!  It works for all kinds of inflammation-related discomfort.  Bring a pot of water and one clean bunch of organic Italian parsley to a boil and simmer for 10 minutes.  Turn off the heat and let steep for 30 minutes.  Squeeze and strain out the parsley and drink as a warm tea or keep in the fridge to drink as water. 
The most important thing is acknowledging your symptoms and finding a solution so you can feel your best and enjoy this vibrant stage of life.
Carrie Mapes is one of the co-founders of Hello Again. Hello Again is a cannabis-powered vaginal suppository that combines the healing power of cannabis with soothing botanicals to provide relief from the physical and emotional challenges brought on by menopause. Hello Again was formulated for menopause, but is now helping women of all ages. Carrie and her co-founder Patty Pappas are first time entrepreneurs. Carrie and Patty founded Hello Again in 2019, after extensive research and development. The duo is committed to offering solutions for women to improve both mental and physical health and feel like themselves again.
Their grandmother's tolerated, their mothers medicated, and they CREATED Hello Again!