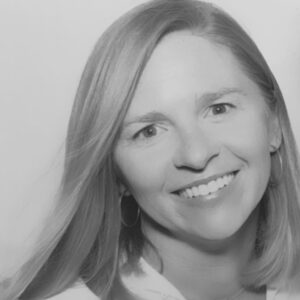 Hallman Ray was born and raised in Birmingham, Alabama. She graduated from Rhodes College in Memphis, where she earned her BA in English Literature and Business. She worked in advertising agencies in Los Angeles, Boston and Birmingham before transitioning to working in marketing for Time Inc globally.  Hallman worked for Southern Living in Alabama and TIME & FORTUNE in London before moving to Los Angeles, where she focused on marketing, social media and photography before
joining Hello Again in 2019. While she did not ever imagine a career in the cannabis industry, she loves helping women find a new path to their health and wellness. She currently lives in Denver with her husband and her two boys.
I am not technically in menopause yet, but I am more than likely in the middle of perimenopause. It is hard to even know when you are in perimenopause, but like so many women, I have symptoms and issues that have gradually  made me  feel less  like myself.  I have always had trouble sleeping through the night. I often suffer from stress and anxiety. As a mom, I feel like low energy is a state of being. During the pandemic, it was refreshing to have more open conversations with women about their daily emotional, mental and physical struggles and realize that many women at all stages of life have similar issues that they deal with regularly.
I had no real relationship with cannabis prior to moving to California. Like many women, I did not have great experiences when I was younger and I viewed cannabis as something that was not for me. As an adult I initially only used cannabis as a sleep aid and very occasionally recreationally.  When I was introduced to Hello Again, I was pleasantly surprised that I could use cannabis to make me feel not only like myself, but the best version of myself. Cannabis has evolved so much and there are so many high quality products specifically tailored to specific  needs. Carrie and Patty also introduced me to a low THC cannabis-based cocktail that is the perfect nightcap or alternative when you want to enjoy a drink without feeling the repercussions the next morning.
When Carrie and Patty first introduced me to Hello Again, I was intrigued yet skeptical. I had never heard of anything like it. I really did not think the products would "work" for me, because I did not consider myself in menopause. The first night I took Hello Again Sleep, I woke up feeling refreshed and energized. I had not slept that well in years. I also did not think I "needed" Hello Again Everyday, but I found that I was calmer, more focused and productive when I used it. I did not get  as easily annoyed or frustrated.. Hello Again Everyday is a very subtle product, but when I look back on my day, it is always a good day. I have also noticed that Hello Again has helped me with cramps, headaches, minor aches and pains and even hangovers. I now take Hello Again Everyday and Sleep regularly and I feel like my system is truly in balance.