Our THC & CBD Vaginal Suppositories
Each Hello Again suppository is made of three components: a nourishing cocoa butter-dominate base, a specific THC:CBD ratio, and a carefully considered combination of natural botanicals to address specific, targeted symptoms and provide relief.
Why utilize the V-Force? Glad you asked. Our vaginal suppositories provide effective, consistent RELIEF WITHOUT THE TYPICAL HEAD HIGH, so you can be your best and get on with your day. Say hello to yourself again.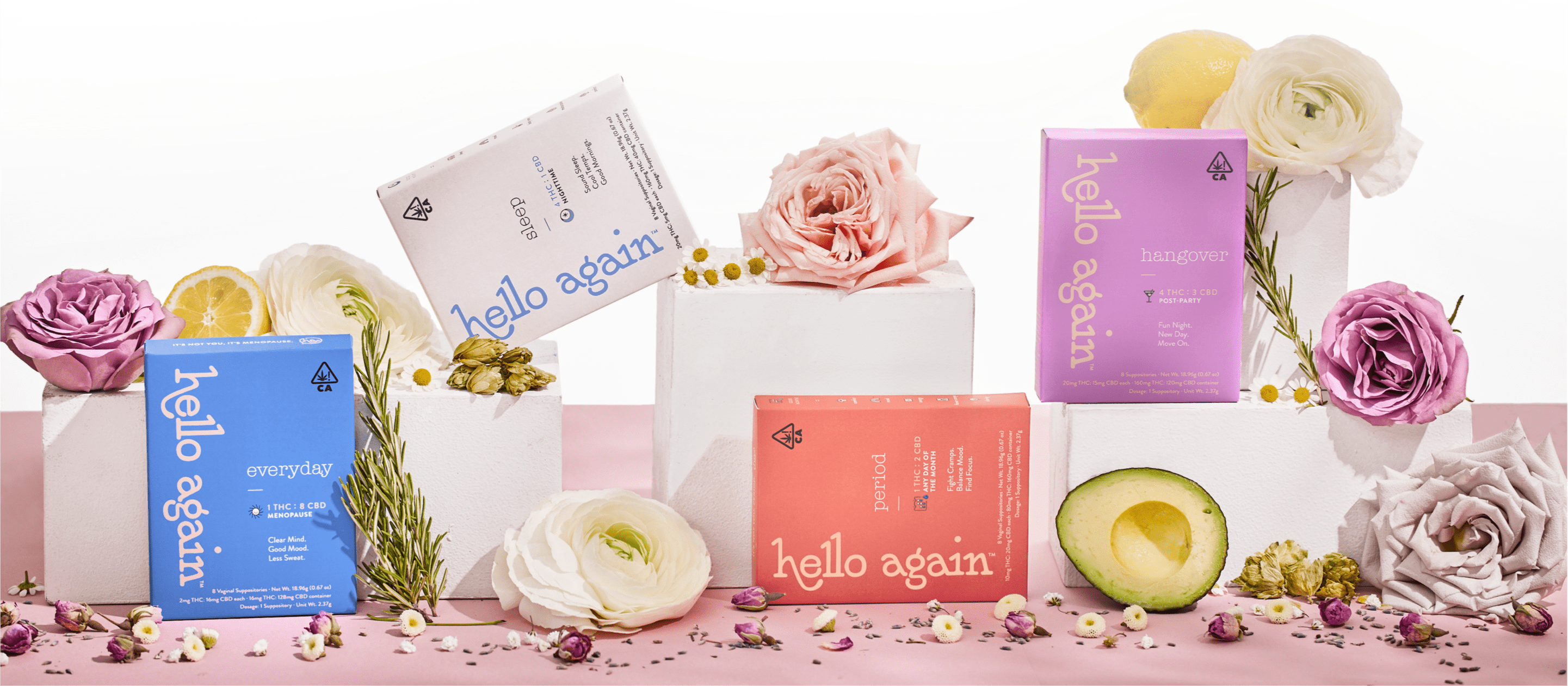 Botanicals + Cannabis = Relief
Which product is right for me?