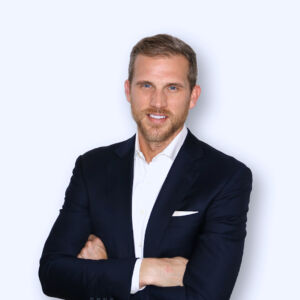 Matthew Jason Nordgren is an ambitious executive, dedicated philanthropist, and accomplished athlete who brings a unique passion for creating strategic alliances. He brings breadth and depth of experience in finance, corporate development, and capital sourcing, as well as in building highly motivated teams of skilled professionals.
In 2005, Mr. Nordgren received his education at the University of Texas at Austin, while playing football for the Texas Longhorns football team. As a quarterback on a National Championship winning team, he developed skills that would be carried through his lifetime and core business philosophies. While playing football on scholarship for The University of Texas, he was able to graduate with two degrees in less than four years and was accepted into and pursued a dual master's degree program at the University of Dallas. After playing professionally briefly with the Detroit Lions and Philadelphia Eagles, Mr. Nordgren went on to earn two additional master's degrees in both business and sports management from the University of Dallas. He was subsequently featured on the Bravo TV show "Most Eligible Dallas," while becoming a partner in the family business, NORDCO, Inc., a Dallas-based energy firm. This is also when he helped to develop, manage and build his first private equity/family office business with a sports and media focus which lead to a career in running various investment vehicles across a broad spectrum of strategies.
Throughout his career, Mr. Nordgren has been appointed to many executive leadership positions at a wide-ranging group of companies and industries. From real estate to sports and entertainment, from hospitality to insurance and financial services, from emerging industries to later stage leveraged buy outs, he is singularly focused on finding synergistic opportunities in early stage private growth rounds that have upside potential. He is committed to successfully helping manage the overall financial state of his partners businesses and the companies with which he and his partners have interests within.
Mr. Nordgren is currently CEO and Founder of ARCADIAN Fund and ARCADIAN Capital Management, a venture fund/private equity strategy focused on the ancillary service providing companies in and around the cannabis and hemp industries. More specifically, on Series A/B type opportunities where proven businesses are looking for growth equity to continue scaling into new markets. He was recently name one of the "Top 100 Most Influential People in the Cannabis Industry" by High Times Magazine and ranked number 3 globally by Business Insider in terms of investment companies focused on the emerging cannabis and hemp sectors. Additionally, he is the founder of Nordco Consulting LLC, a private consulting firm dedicated to the business development of middle market companies with forward-thinking vision. To date, Mr. Nordgren has personally been involved with over $7 billion in transactions and maintains a portfolio of approximately 30 plus companies.
Inspired by his belief that education and athletics can open doors for at-risk youth, Mr. Nordgren launched The Leadership Foundation—an organization committed to giving back to non-profits whose purpose is to empower youth through sports and education. He feels strongly that young people, regardless of their personal circumstances, should have the opportunity for a bright future and the chance to make a positive impact. Furthermore, he is involved with and contributes to numerous philanthropic causes and remains dedicated to giving back.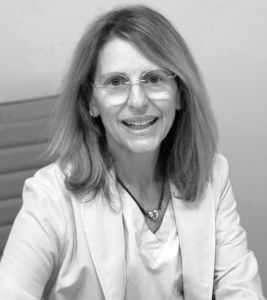 Dr. Bone is a board-certified OB/GYN with 30 years experience treating women in Palm Beach County, Florida. She received her undergraduate degree in Russian Language and English Literature from Georgetown University where she graduated magna cum laude and was elected to the Phi Beta Kappa honors society. She went on to medical school at Albany Medical College where she earned her MD with Alpha Omega Alpha honors as well. After medical school, she did her residency at George Washington University and served as Chief Resident.
Following her medical training, Dr. Bone moved to Florida to join a large OB/GYN group. She married in 1992 and started a family. In 1999, when her children were 1,2,3, and 4, she opened a small boutique private practice. Then, just a year later, she was diagnosed with Stage lll breast cancer. After a year of treatments, she went back to work, eventually giving up obstetrics. After years as a solo-practitioner, Dr. Bone decided to sell her practice in 2011. From 2011-2018 she worked for HCA and with another large group.
In 2016, Dr. Bone started seeing medical cannabis patients 1-2 afternoons per week. She slowly grew her practice until, in April 2019, she decided to take a year of sabbatical from gynecology to devote herself to cannabinoid medicine. The Kessler Foundation approached her to run a study on cannabis in the over-65 population at MorseLife. She has been actively involved in this undertaking since April, and also maintains her private practice in cannabis in West Palm Beach.
Dr. Bone believes that education is the key to understanding cannabinoid medicine and she lectures to both her colleagues and to the public at large about cannabis medicine, and writes for magazines and journals as well. She is on the medical advisory board of YourDaye, a UK-based start-up in women's health care products which contain CBD, and works with Hello Again, a company devoted to menopause-related cannabinoid products. She consults for many cannabis entities and does on-line medical second opinions for a company in Texas.
In her spare time, Dr. Bone is devoted to her family. Her children are now 25, 24, 23, 22, and 18 and she is happily married to Ernesto. They travel extensively (pre-COVID) and love to play tennis and backgammon.