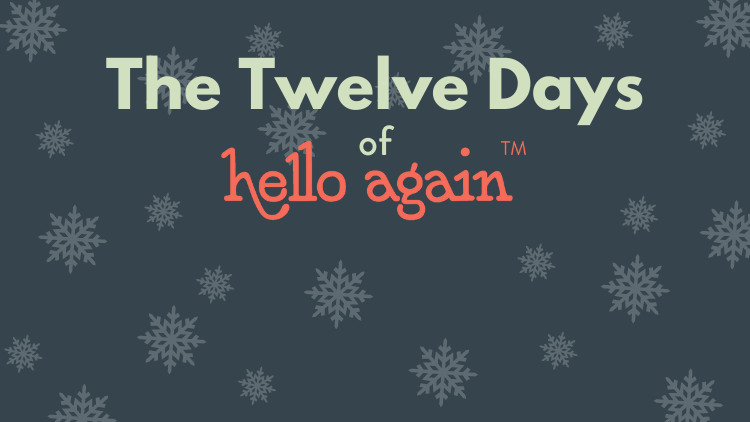 The 12 Days of Christmas can be much more than a partridge in a pear tree. Find natural relief from the many health and wellness issues women face from menstruation to menopause. Strengthen the V-Force with vaginal suppositories that will make you feel like yourself again.
On the 12th days of Hello Again
Good tidings came to me
Natural ingredients
Energy all day-long
No more pesky night sweats
Less painful dryness
Deeply restful sleeping
Increased libido
More mental clarity
I found relief!
Less anxiety
No Head High
Undisrupted sleep
And Good Tidings to my small but mighty V!
Happy Holidays!
The Hello Again Team