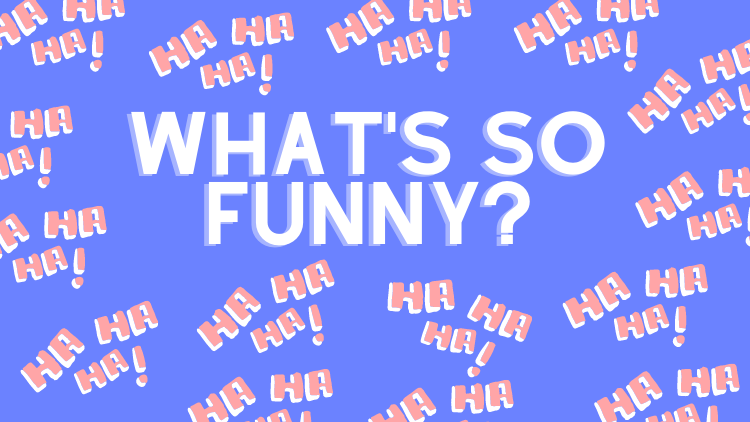 Laughter makes your feel better and is even good for your health! Did you know that laughter reduces stress, stimulates your organs, soothes tension, boosts immunity, relieves pain and improves your mood? At Hello Again, you have to have a sense of humor. We asked our team for some of their favorite sources of laughter. Let's all take a moment to laugh……at the erroneous, the exasperating and the just plain funny.
Patty
TV: Ali Wong
TV: Schitts Creek
TV: Flea Bag
Carrie
Book: Me Talk Pretty One Day by David Sedaris
TV: Ted Lasso
Movie: JoJo Rabbit
Hallman
TV: Tig Notaro: Happy to be Here
TV: Fortune Feimster: Sweet & SaltyFortune
Instagram: Robyn Schall, @robynschallcomic
Krissy
TV: Amy Schumer Learns to Cook
TV: Comedians in Cars Getting Coffee
Book: The Book of Help: A Memoir in Remedies by Megan Griswold
Brooke
Movie: How to Lose a Guy In 10 Days
TV: Superstore
TikTok
Julianna
TV: John Mulaney: The Comeback Kid
Podcast: Podcast But Outside
TV: The Good Place
Nadia
TV: Insecure
Instagram: Druski, @druski2funny
TV: Billy on the Street with Bill Eichner
We hope these recommendations will entertain you, make you laugh and brighten your day. Laughing is good for the soul!
The Hello Again Team