Here we go again… As much of California is now under a stay-at-home order through the holidays, we all need some entertainment to keep us occupied and distracted over the next few weeks/months. Normally, we would probably have a full social calendar of events and activities, but for now we have to be content with home base. So cozy up and make your way through our list of things to watch, read and listen to while you are at home.
To Watch Alone
Debbie Allen's impact on classical ballet coupled with the history of DADA is featured in Netflix's The Hot Chocolate Nutcracker, which documents her studio's preparation for their annual holiday production. Allen continues to leave her mark not only as a star choreographer, but as a mentor for young dancers and an advocate for inclusivity.
If you liked Big Little Lies, you will love The Undoing. The short series filled with cliff-hangers and Nicole Kidman's fabulous coats are worth a watch. Get your girlfriends to watch this too, so you can debate the ups and downs of each character.
Created by Sex & The City's Darren Star, Emily in Paris is light and fun…and we have to love anything that includes references vaginal suppositories.
To Watch with your Partner
The Social Dilemma is a must watch for all adults. It will terrify you about the world of social media, but is a strong reminder to keep your connection with your devices in check.
The Queen's Gambit draws you in from the first episode. The series follows the rise of chess prodigy and orphan, Beth Harmon as she rises to stardom and battles with addiction. This is the most popular series Netflix has ever and one that definitely goes by too quickly. Here's hoping for Season 2.
The 4th season of The Crown is even better than the last with the new blood of Gillian Anderson's Thatcher and Emma Corrin's Princess Diana. We also love the moment when Dennis Thatcher referred to the Prime Minister and the Queen, saying "Two menopausal women — that'll be a smooth ride."
To Watch with your Kids
My Octopus Teacher tells the story of the unusual bond between Craig Foster, a filmmaker and a wild octopus he encounters while freediving. For more than a year Foster follows her on daily dives as she hunts for prey and evades her predators. There are beautiful messages about humility and compassion in a spectacular setting.
The Boy Who Harnessed the Wind, first a book and now a movie, follows a young boy who builds a wind turbine to save his village in Malawi from famine. This story demonstrates the power of determination and perseverance and will inspire everyone to find their own way to help those around them.
Listen
We have a little obsession in the office with Dax Shepard and Armchair Expert. Whether he is interviewing an expert or a celebrity, his interviews are warm, deep and funny. Monica and Dax are a charming pair and they are fascinated with the messiness of human life. Their conversations are vulnerable, honest and very real.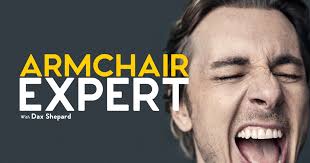 Staying In with Emily and Kumail. If you loved The Big Sick, you will love this podcast. Emily has a chronic illness that forced her to quarantine pre-COVID, so she knows how to handle extensive time at home.
Brene Brown is not afraid of gritty conversations, but she mixes them with humor and warmth. Unlocking Us podcast alternates between solo shows and high profile guests. If you want to go down the Brene Brown rabbit hole there are many Ted Talks, books and a Netflix special that will keep you occupied for a long time.
Michelle Obama launched her podcast earlier this year. In one of our favorite episodes, Michelle talks about women's health and menopause with Dr. Sharon Malone. Michelle knows that menopause is a beginning, not an end.
Read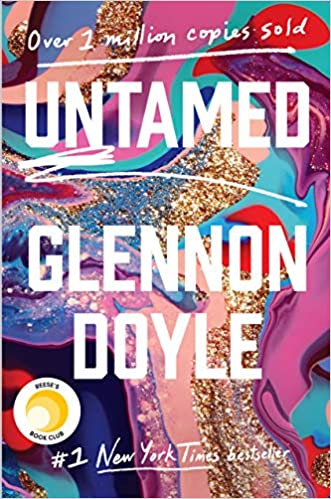 Untamed is Glennon Doyle's 3rd memoir. The memoir unpacks the changes in Glennon's life as she divorces her husband and marries soccer star Abby Wambach. Untamed is about listening to your inner voice and being true to yourself. As always, Doyle is funny, self-deprecating and brutally honest. Untamed is "Packed with incredible insight about what it means to be a woman today."—Reese Witherspoon
The Great Alone, written by Kristen Hannah, centers around Leni Allbright, the daughter of a hippie mother and father who was a prisoner of war in Vietnam. They move to Alaska to find a new happy start. This is a book that is hard to put down and will make you think about the characters long after you turn the last page.
The Witch Elm written by Tana French starts slow and then sucks you in. French is a masterful storyteller and creates a novel that is rich and terrifying. Toby Hennessey, the focus of the story, was violently assaulted in his apartment, left for dead, and awoken in the hospital to discover that he'll not only need a few weeks to recuperate, but he'll suffer from crippling PTSD. If you love this book you are in luck, French's new book, The Searcher, was recently released.
By Hallman Ray