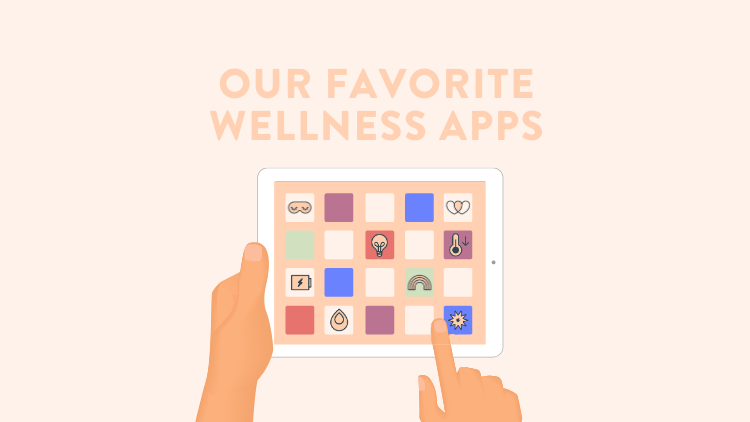 I recently came across a meme: "We've been in quarantine so long that I've had time to get in shape, get out of shape, and get back in shape." It gave me a good laugh because I, and many others, can completely relate. When times are unusual, it's easy to obsess over our physical health or conversely, put it on the backburner. However, if 2020 has taught me one thing, it's the importance of keeping physical and mental health steady, no matter what else takes a turn (even if that is a global pandemic).
With all the hype around trending diets and workout classes, it's important to do our best to stay grounded. A sustainable, long-term commitment to your health might not be the quickest fix to drop a few pounds, but it is the solution to feeling great years down the road.
And now, our picks for apps that can support your mental and physical health today, and everyday.
Strava
Strava has become extremely popular in 2020 due to its capabilities beyond the typical fitness tracker app. Not only can you track your (indoor or outdoor) walks, runs, and bicycle rides with Strava, but there is an element of competition: Strava compares your workouts to those of people who travel the same routes as you. Further, the app serves as a social network where you can see your friends workouts and congratulate them. Strava is also an excellent resource because you can see the trails and routes that the millions of users travel on, which comes in especially handy when you want to keep up your routine in a place you are unfamiliar with. The app syncs with a variety of running watches so you don't have to carry a phone with you. 
SleepScore
If you've read our other blog posts or are familiar with our product, you probably know sleep is a huge priority for us at Hello Again. Sleep is one of if not the most critical components to living a healthy life, and SleepScore helps you understand, monitor, and improve your sleep. The app provides in-depth analysis of each stage of your sleep. SleepScore allows users to set sleep goals and then gives science-based advice to reach these goals. Best of all, it has a smart alarm which wakes users up slowly so they feel less groggy. 
Waterlogged
Ever feel like you are not drinking enough water? I recommend Waterlogged to put your hydration worries to rest. It might sound silly, but simple reminders to drink more water can make a major difference in how you feel. The app doesn't only send reminders, but tracks when, where, and how you consume water. The user-friendly design includes a water bottle on it's main screen which fills up with each ounce (or liter) you log until you reach your daily goal. 
See How You Eat
While there can be value to counting calories, a more holistic approach to your eating can be a great way to promote a healthy lifestyle. Instead of overcomplicating things by inputting the details of every meal into a nutrition tracker, you can use See How You Eat as your food diary. All you have to do is snap a picture of your food and it logs it with a date and time stamp. See How You Eat is a judgment-free, flexible platform that allows you to glance back at your meals to determine if you are proud of your choices or want to make changes. You can also set meal reminders which prompt you to eat at certain times, helping you stay energized throughout the day.
H*nest Meditation
If you are in the mood to practice mindfulness while at the same time being brutally honest, H*nest Meditation is the app for you. The H*nest Meditation app sets their platform apart through their "peaceful meditation with a pinch of salty language." Guided meditations are 2, 5, or 10 minutes in length, aiming to help individuals better understand their thoughts while also providing frank reflections of people's frustrations. While the app takes a truly different approach from traditional meditation methods, many users have found highly effective for letting off steam and leading healthier thoughts.
by Brooke Kennerson