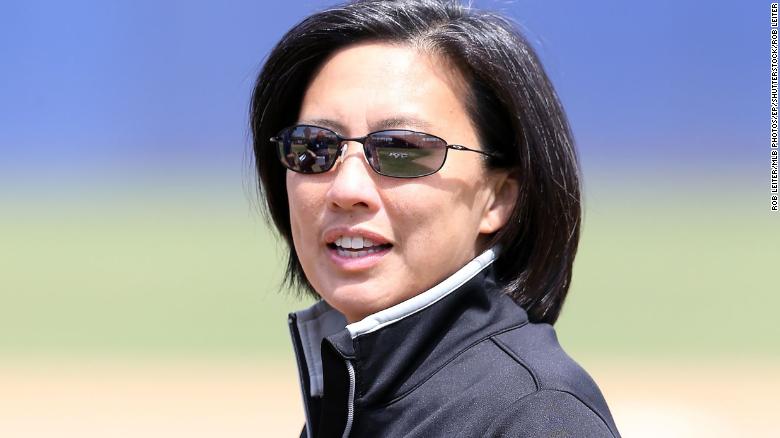 Kim Ng made history this month when she was named General Manager for Major League Baseball's Miami Marlins: a first for a female and for an Asian-American. This isn't the first First in her storied career.
Kim's career began as a 29 year-old intern for the Chicago White Sox. There she became Assistant Director of Operations. In 1995 she became the youngest person to present a salary arbitration case in Major League Baseball.
In 1998 she became the youngest Assistant GM in MLB when she joined the New York Yankees franchise. She moved to The Los Angeles Dodgers as Vice President and Assistant GM in 2005 until she left that organization in 2011 to become Major League Baseball's Senior VP of Operations, making her the highest ranking Asian American female executive in the league.
The professional sports community and others around the nation continue to show well-deserved, enthusiastic support for 52 year-old Ng. Here are a few: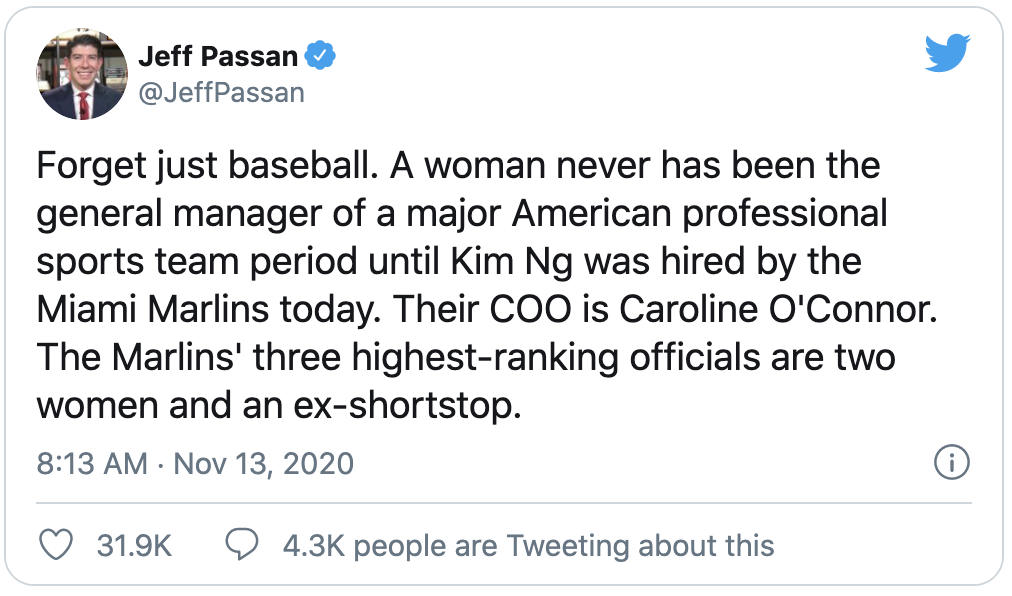 To see more tweets of congratulations, click here.
Kim was born in Indianapolis, the first of 5 daughters. Her mother was a banker and her father was a financial analyst. Ng earned a BA in public policy from the University of Chicago while playing softball. Kim is married to Tony Markward, who owns Silas Winery in Oregon.
Kim, thank you for helping craft what being female and being 50 looks like. We know YOUR STORY IS JUST GETTING GOOD.
by Carrie Mapes